By FALLS CHURCH TIMES STAFF
March 31, 2012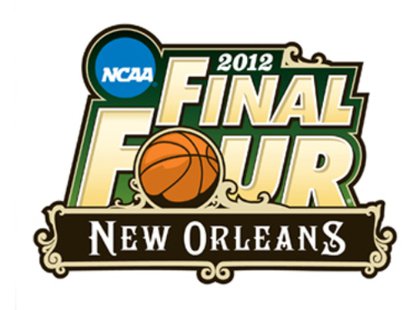 While the rest of the country looks forward to an exciting end to the 2012 NCAA Men's Basketball Tournament, the Falls Church Times pool champion is nearly decided.  Entrant owengohl is in the top 1% of all entries in the ESPN brackets and has a nearly insurmountable lead with three of his final-four choices still in the race.  Gohl picked  Kansas to face a heavily favored Kentucky in the final.
There are dark horse competitors however. While Dr. McDoogal Noisewater 1 and Kathleen2600 2 trail more then half the ESPN field, a Louisville victory in the finals can still vault them to the top of the Falls Church Times group.
The Mary Riley Styles Public Library in the City of Falls Church (120 N. Virginia Ave.) now offers free MP3 music file downloads on its website, www.fallschurchva.gov/library,  through Freegal Music. Library cardholders are eligible for three MP3 downloads per week. A Library card number and PIN are necessary to access and download songs.
Freegal Music is an online database that provides access to songs from Sony Music. The music files are Digital Rights Management-Free (DRM-Free) and do not expire. The files are compatible with PCs, Macs, iPods, iPads and other MP3-compatible devices.
Freegal Music contains over 500,000 songs from Sony Music artists spanning all genres, from Ke$ha to Bruce Springsteen to Dave Brubeck and more. New music is added to the collection daily.
To view, browse, and download music from Freegal, go to the Library's homepage (www.fallschurchva.gov/library) and click on "Downloadable Collection" on the left menu.
Access to Freegal Music on the Library's website has been made possible by the Mary Riley Styles Public Library Foundation.
For more information, call the Mary Riley Styles Public Library at 703-248-5035.
FREE Annual Easter Egg Roll on Saturday, April 7, starting at 10 a.m. in Cherry Hill Park, 312 Park Avenue.
More information is available on our website, www.fallschurchva.gov/events.
By FALLS CHURCH TIMES STAFF
March 30, 2012
The Falls Church Times has invited the seven candidates for Falls Church City Council to respond to the questionnaire below.  The response deadline is Saturday April 14, and the Falls Church Times will begin publishing responses the following week in serial, random fashion. 
In addition to reviewing the responses to this questionnaire, we encourage voters to review responses to questions posed by other non-partisan organizations in the City, and to prepare your own questions to be asked at various candidate forums around town.  
The election for City Council and School Board will occur on Tuesday, May 1, 2012.  It will be the final such election to occur in May before the elections move to November in 2013. 
The Falls Church Times questionnaire appears below.
—————-
QUESTIONNAIRE FOR CANDIDATES FOR THE MAY 1, 2012 ELECTION FOR FALLS CHURCH CITY COUNCIL
Background Information:  Please provide information concerning your background.
Questionaire:
1.  Why do you want to be on City Council?
2.  Do you support the City's current "area planning" effort and redevelopment of our commercial corridors? If not, why not?  If so, what areas of the City would you focus on, and what kinds of development would you like to see there? 
3.  What transportation improvements should the City make and why?
 
4.  What should the City do regarding the unfunded liability of teacher pensions? 
5.  How do you propose to address recurring flooding issues experienced by some residents and improve stormwater management throughout the City?
 
6.  Should the City sell its water system?  How should any proceeds be used?  
7.  Are there any practices or programs you have seen in other communities – nearby or far away – that should be adopted by the City of Falls Church?
            –End of Questionnaire—
The seven candidates for City Council are Nader Baroukh, Phil Duncan, Paul Handly, William Henneberg, John Lawrence, David Tarter, and Lawrence Webb.  Click on the name of any candidate to view his campaign website.
By Claire McConnell
March 30, 2012
Special to Falls Church Times
There are times in which I feel it could be absolutely possible to be a vegetarian and then I remember how much I love meat, but there are those instances in which I have meals that are so satisfying I could renounce meat forever. This is one of those meals.
Lentils are the perfect balance of healthy and hearty. They are an excellent source of folic acid and potassium, and a good source of iron and phosphorus. They are high in protein ( 9g per 100 g), low in fat and calories (0.4g and 116 cal), moderately high in fiber (3.9g) and best of all low in cost. One 16 ounce bag of dried lentils, enough to feed 4 people with leftovers cost me $1.59. This dish can be served by itself with the added protein from the cheese or as a side dish with roasted fish such as salmon or even with roasted chicken. I think the richness from the cheese works so well with the creaminess from the lentils.
What is Burrata cheese? Burrata is a fresh Italian cheese, made from mozzarella and cream. The outer shell is solid mozzarella while the inside contains both mozzarella and cream, giving it an unusual, soft texture. It is amazing! Really, when I discovered Burrata a few years ago I felt like my life was forever changed. And yours will be too. Burrata is available at the Falls Church Farmers Market at the Blue Ridge Dairy stand.
Equipment: Large Dutch oven (similar to a Le Creuset)
2 Tbsp olive oil — $0.10
1 medium onion – small dice — $0.75
1 large carrot – small dice — $0.35
2 garlic cloves – smashed and chopped — $0.04
1 – 16 ounce bag dried green or black lentils (washed in a bowl of water) — $1.59
32 ounces chicken or vegetable stock — $1.83
2 Tbsp red wine vinegar — $0.08
2 tsp salt — $0.02
1 tsp freshly ground black pepper — $0.02
2 balls of Burrata cheese – sliced in half — $4.99
—————–
$9.77
Heat 2 tbsp of oil in Dutch oven on medium heat, add diced onion and sauté until translucent about 5 minutes. Add carrot and garlic and cook for an addition minute. Add lentils and cover with stock. Bring to a boil and then reduce heat to simmer (medium low) and cover with a lid. Cook lentils until tender about 1 hour. When lentils are finished cooking they should be creamy and liquid should be reduced but not completely gone. Season lentils after they are cooked. One of the biggest mistake people make when cooking legumes is seasoning them before they are cooked. The protein becomes tough and doesn't cook properly. Finish with red wine vinegar. This gives the lentils a touch of acidity which is essential in achieving balance.
Spoon the lentils into bowls and serve with one half of Burrata per portion. Top each portion of Burrata with a drizzle of olive oil and salt and pepper.
Makes 4 large portions
This meal is vegetarian and gluten free. Remove the Burrata for a vegan and lactose free meal. Replace with roasted fish for a healthier lactose free option.
By FALLS CHURCH TIMES STAFF
March 27, 2012
After a season of wrestling boys, 4th grader Sierra Sulc took the opportunity to take on other girls and captured 1st place in the United States Girl's Wrestling Association (USGWA) Virginia Championships in Hampton, Virginia, on March 24th.
When Sierra was tagging along with her big brother Hunter to his many wrestling tournaments all over Virginia, Maryland, New York and New England over the years, he didn't realize the impact that the sport was having on her.  In fact, her father Brian Sulc, who coaches youth wrestling, was caught by surprise when Sierra and her younger sister, Sonora both asked to become participants instead of spectators in this grueling, combative, predominantly male sport.
That was three years ago and although Sonora has moved on to basketball, Sierra has spent the last three seasons taking on boys in the practice room and in matches.  And while girl participation in wrestling is steadily rising nationally (in fact, George Mason had two girl wrestlers this season –  Sarah Gompper and  Tiffanie Chau-Dang ), Sierra has been giving boys all they can handle, all the while posting a winning record.
But wrestling boys who are typically stronger than her has presented challenges, so when Sierra was given the opportunity to wrestle in the USGWA Championships, she jumped at it.  And like her big brother, who battled through nine matches in one day to become this year's Virginia Middle School Championship runner-up, Sierra also battled hard and returned to Falls Church with a medal around her neck.
Because there weren't a lot of girls in her age group and weight class, her elementary school bracket was combined with the middle school bracket and she had to wrestle a 6th grader as well.  When all was said and done, Sierra had pinned each of her opponents, and at the end of the day stepped up on the podium to receive her medal for first place.
According to Coach Sulc, "Sierra's strong point is her technical wrestling.  What she lacks in strength and aggression she often makes up for by executing precisely what she is taught.  She also has the rare ability to listen in the heat of competition and follow instructions in a calm and cool manner."
The idea of girls wrestling didn't always sit well with the older Sulc.  Over the years, when he would see a girl at Hunter's tournaments, he would tell his son, "If you ever have to face a girl, you're forfeiting."  But Sulc had to eat his words when a girl appeared as Hunter's opponent early in the New Hampshire State Championship tournament, which Hunter eventually won.  Although Coach Sulc states he strongly believes in raising his sons to be gentlemen towards females, when his daughters asked to wrestle, he had to reconsider his philosophy about girls wrestling.
"I thought about what a profound, positive impact wrestling has had on me and on Hunter. It has been influential in our character development and our ability to deal with adversity, and has taught us many life lessons.  And then I asked myself, 'Why would I deprive my daughters of that opportunity?'   The answer was I couldn't and didn't. Ideally the sport will grow so that girls can just wrestle other girls.  In the meantime the benefits to girls as well as boys are too valuable to pass up."
Next year Sierra will be a charter member of the new Falls Church Wrestling Program.  Sonora (8) and their little brother, Bojan (4), will be joining Sierra on the team as well.
Falls Church Arts hosts an opening reception for its 2012 All Member Art Show & Sale at 7 pm on Friday, March 30 at ArtSpace.  This year's theme for the all media show is "Through the Artist's Eye" and will feature the work of 50 FCA member artists.
ArtSpace Falls Church is located at 410 S. Maple Avenue.  The art show continues through Sunday, April 22 with Gallery Assistants available Fridays and Saturdays from 5:30 – 7:30 pm and Saturdays and Sundays from noon to 2 pm.  For more information, go to www.FallsChurchArts.org
Troop 349 is selling 3 cubic foot bags of Merrifield Garden Center hardwood mulch for $4.55 each. 1 bag spread 2" thick will cover a 3'x4' area, 1 bag spread 3" thick will cover a 2"x4" area. Troop 349 is selling this mulch at well below retail, and don't forget, Free home delivery/placement a savings of $30.00 (minimum delivery order is 10 bags) not to mention saving your back 🙂  Deliver/placement service is available to a 4-mile radius of the city of Falls Church.
Scouts will deliver and stack your bags of mulch neatly on the pavement on the side of your driveway or by your flowerbeds. Please note any special location requests on the form provided click here.
Order now for delivery of your mulch on April 14th-15th, 2012.  All orders must be pre-paid and received on or before April 7th, 2012.
Please help support the activities of Boy Scout Troop 349. Donations are also welcome.
About Troop 349: The Troop is open to any boy between the ages of 12 and 17, who has graduated from the fourth grade, and/or has received his arrow of light award. Boys desiring to join the troop are welcome at any time to attend a meeting and present themselves to the Scout Master for admission. Troop 349 meets every Tuesday evening at 7 PM between September and June at the American Legion Hall on Oak St. The troop web site contains more information about joining and what Boy Scouts is all about. Go to www.troop349.us and click on downloads to view the scout handbook and primer.