CANDIDATE Q&A: Dan Sze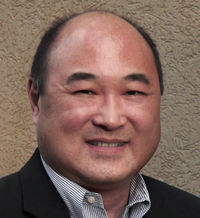 By Falls Church Times Staff
October 24, 2013
The Falls Church Times recently invited each candidate running in the November 5 election for Falls Church City Council to respond to an eight-part questionnaire.  Today we publish the responses of Dan Sze.
BACKGROUND
Sze recently retired from the Office of Energy Efficiency and Renewable Energy at the U.S. Department of Energy (DOE) as Deputy Director of State Energy Programs.  He served on Falls Church City Council from 2006-2010, and currently sits on the Board of Zoning Appeals.  He has also served on the City's Economic Development Authority as member and vice chair.  He and his wife have lived in the City of Falls Church since 1988. Additional information about Sze is available at his campaign website, www.dansze.com.
QUESTIONNAIRE
1. Qualifications. Why are you running for City Council?  What strengths and experience would you bring to the job?
I am running because I am passionate about preserving, enhancing and celebrating what is special about the City of Falls Church…our people. When I retired from the Department of Energy last year, my wife Elisabeth and I explored other places to live and came to the conclusion that the City of Falls Church offered us everything we want.
I want to be of service to everyone living here: those of you who have children in our schools and those of you, like me, who do not, but who celebrate our schools, recognize their value and take pride in their achievements. I want to make sure that if you make the same decision that Elisabeth and I did to stay in our City, you can do so.
My past experience in service to the City includes a term on City Council (2006-2010) and four years on the Economic Development Authority, where I served for two years as the Vice-Chair. I currently serve on Board of Zoning Appeals, where I have been a member since January 2013.
I am an architect and have a Master of Science in Urban Design from Columbia University. My last decade has been spent in the cause of clean energy technologies. During my past term on City Council, I helped create environmentally-sustainable development. I will use my knowledge, experience and strategic viewpoint from my work and city service to help create a better city and rebuild our commercial corridors.
2. City Finances. Financial pressures facing the City include rapidly growing schools, aging facilities, increased demand on city services, pensions liabilities, and the need for an appropriate fund balance.  Although budgeting always requires "balance," Council members must establish priorities.  What will be your priorities as you face these pressures?
We deserve fair and reasonable taxes. The citizens of the City of Falls Church deserve to have every one of their tax dollars count for something. We are beyond simply being unhappy that residential property taxes continue to escalate. We need to reassess our position on risk and cash needed on-hand in our fund balance reserve.
Although I am running to preserve our residential neighborhoods, I am also running to represent all of us. Those who live in our mixed use developments deserve to have a voice because they are tax-paying citizens as well. We all deserve to have great schools, fair taxes and a well-designed city
I will work with the School Board, who has shown by dedication and experience, that they bring abundant fiscal responsibility and credibility during the annual budgeting process. In fact, our schools' share of the annual budget has declined over time due to our School Board's diligence. It is myopic to underfund our educational system since it has a positive effect on city real-estate values and we recognize our reliance on future income earners will be better served if they are truly prepared to be competitive in the global marketplace.
My preferred solution is to grow the revenue pie from smart, appropriate redevelopment of our commercial corridors. We need to seek a way to increase the base of young, single professionals who want to live here since they would create a demand for commercial and retail services that would follow them to support a way of life and, importantly, contribute to funding public and education facilities. We need to maximize the opportunity created by land next to the West Falls Church Metro Station which would become available to our control upon a positive vote to sell the water system.
The difficult decisions that will affect our Falls Church citizens must be made with their input and agreement through referendums and after public discussion. This includes major infrastructure and municipal projects under discussion: city hall, library, police station, judicial space and the new high school. Even if we were able to enlarge the revenue stream to offset most of the cost, the larger question of what is appropriate for our future city depends on the voices of our citizens, who are the ones best able to inform and decide on critical decisions.
3. School facilities. Ideas have been floated by a number of people on how to pay for new facilities at George Mason High School and Mt. Daniel Elementary.  Some of those ideas include commercial development in the area near GMHS to bring in more revenue, tearing down City Hall to build a nw GMHS there, and selling the Mt. Daniel property and moving those students to Thomas Jefferson Elementary.  Do you favor any of these proposals?   What would you propose as a way to deal with school facility needs.
We need to maintain focus on funding our schools as a top priority. I recognize that revenue generation is the proper way to get them funded, but we need to minimize increased residential taxation to do so. I support smart growth and sustainable development that addresses an underserved demographic – young professionals and singles – who will create a critical mass of residents who will attract interesting and unique high-revenue generating retail regional attractions and bring truly wonderful places to shop and dine in our City.
I support the sale of the Falls Church City Water System and will vote in favor of the referendum in November. I urge you to do the same. It bears repeating to say we need to recognize opportunities – to invest in smart development activities to ensure future stability. I would move out quickly following a positive decision to sell the water supply utility to begin discussions on how to create a revenue-generating set of facilities on the 30 percent of the land set aside for non-educational uses. I do not favor a commercial shopping center on that site. Based on prior and new relationships and experience, I will seek interaction and partnerships with our adjoining jurisdictions to maximize these opportunities and other possibilities for our mutual benefit.
I would need additional information to convince me that tearing down the current City Hall and/or selling the Mt Daniel School property are prudent and beneficial actions.
4. Real Estate Development. Falls Church City is looking at a number of approved and prospective real estate developments in the coming years, such as the "Harris Teeter project" on West Broad, the "Reserve at Tinner Hill" on South Maple, a possible mixed-use project at Broad and West, and the potential development of land linked to the sale of the City water system.  In your view, what community values should new real estate developments reflect, and what specific features and characteristics should be included to make them enjoyable and valuable for the community?
Growth will come to our city. I believe our city needs leadership on council that understands the built environment, how a well-designed city looks and works; and someone who understands the development community. We need to properly redevelop our commercial corridors to sustain the future. My experience on City Council (2006-2010) produced environmentally-sustainable mixed-use developments aimed towards achieving economic prosperity. Projects I helped shape deployed green strategies that conform to the United States Green Building Council definitions for Leadership in Energy and Environmental Development (LEED) buildings that will survive the test of time and will help ensure a livable planet for future generations. These include BJs, the Northgate mixed-use rental complex (LEED Silver), the Flower Building (LEED Gold), and finalizing negotiations for the Gateway, City Center South (LEED for Neighborhoods) and Broad Street Hotel projects. Without these projects, residential taxpayers would have been on the hook for at least another ten million dollars of taxes.
Smart Growth is part of the path forward. I will provide the leadership that understands and engages with the development community. We need a city council that is focused and has the far-sighted vision to find a way to end the continuous need to finance city and school requirements by annual tax rate increases. The pay-off is the preservation of residential neighborhoods and a well-designed city as an outcome of smart leadership.
5. Economic Development.  Separate from real estate development, what can the City do to generate increased economic activity?  What kinds of businesses and activities should we recruit and promote?  What tools should we utilize?
There's no question that real estate development is the single largest driver in our city, going forward, to generate non-residential taxes. We cannot separate real estate development from smart land-use decisions and impacts on transportation. I will work with all those that believe we should have additional capacity in our city in order to bring revenue into the city's coffers by encouraging advanced manufacturing and industries of the future. I will do my best to fully utilize the city-wide tax overlay that encourages high-technology companies and startups.
Another avenue of revenue generation will be to remake our city as a net-zero producer of energy. The laws that will make it possible for us to stand up renewable power generation will become effective January 2014. Although this means that the city needs to recognize a new type of utility, a green power and clean energy entity, I believe that our city can lead the way in Northern Virginia, and the rest the country, as a model in how a municipal entity and private enterprise can create a clean technology scenario. It is now possible for all of us to engage in and be part of a revenue-generating utility that puts solar and wind resources on our roofs. My endorsement in this November election by the Sierra Club recognized that I have the knowledge and that the technology to do this is already here. Part of this enterprise has already been accomplished; we should take full advantage of the smart meters that were installed on a city-wide basis in 2010. I promise to provide the necessary leadership.
6. Storm water.  The City Council recently passed a plan to enhance the city's storm water infrastructure.  It features a new user fee that would be paid beginning next year by homeowners, businesses, and churches.  Executing the plan would require a number of new full-time employees.  Do you agree with this approach?  If not, how would you modify it?
The issue of storm water management has emerged as a prominent issue in light of failed voluntary efforts of the past to address the declining health of the Chesapeake Bay.  Pollution from urban storm water runoff, including Falls Church City, has contributed to the Bay's problems.  So we need to do our part to help correct the problems.  The City also has some level of responsibility to address areas within our boundaries prone to flooding.  The plan to address these problems by setting up a separate utility, measuring every parcel's impervious surface, assessing a non tax-deductible fee (which may be offset with credits) is a complicated approach that the City's own consultant has said is without precedent.  Because we have taken a very different approach from our neighbors (and the rest of the state), we need to learn quickly from experience, and be willing to make adjustments. For example, we may need to consider ways to ease the transition to new fees, especially for non-profit organizations.  We should ensure that credits are available to all sectors, so they act as incentives to take actions to reduce storm water runoff.  We may even have to take another look at whether setting up a separate organization just to address storm water, with all the accompanying overheads, really makes sense for a jurisdiction as small as ours.  It will be especially important for the City to explain the purpose and details of the plan to our citizens.  Right now, I think there is quite a bit of confusion over just what the new fees are intended to accomplish. I advocate evaluating the effectiveness of this structure after it has been fully operational for a period of time and we need to have the patience to allow that enterprise to become more mature.
7. "Ped" Plan.  In 2012, the City announced that the Council "withdrew consideration of the Pedestrian, Bicycle and Traffic Calming Strategic Implementation Plan to allow for changes to the plan and additional time for public input, review and approval."  To date, the Council has not resumed consideration of the plan.  Do you feel the City should pursue such a plan?  If yes, what changes, if any, should be made to the 2012 version of the plan?  If not, why not?
I believe the pedestrian/bike plan in its current state is flawed – bringing it back to life as is would risk further negative reaction.  The challenge is to select parts of the plan that have general agreement, and begin action to implement those parts.  Consistent with our size (and the resources available to us), I believe in doing what is simple, smart and pragmatic.  Let's start with removing obstacles on sidewalks, improving signage, starting some bike lanes, etc.  Let's work with our businesses to install more bike racks (I was recently able to accomplish this result with the Burke & Herbert Bank on Broad Street), explore Capital Bikeshare and negotiate with proposed development projects to include more capabilities for pedestrians and bicyclists.  We can start the transition to the concept of Complete Streets (i.e. planning for all forms of transportation to use our public rights of way) without having to adopt inflexible rules on construction and placement of sidewalks or disrupting existing streetscapes. Citizens in affected neighborhoods should be involved in discussions and decisions.
8. Current Council. What has the current Council done well and what has it done poorly? 
I believe in civility and respect on City Council. I also believe that working in a collegial, collaborative manner with council members is the best way to making progress. The current council has not always demonstrated transparency of process, explained financial stewardship practices or has ignored standing resolutions on governance. I am running to shape the future direction to what I believe the citizens of our city truly want and to provide the leadership and knowledge to accomplish that objective. In short, I am running for how we will look and act as a city in the future.
If elected, I would use all available mechanisms to accurately determine the needs, desires and the will of the people. This is not a city for the few; this is a city for all of us. Where others see challenges, I see opportunity. If elected, I promise to serve all of us. I won't let you down
This is the fourth of five candidate questionnaire responses published by the Falls Church Times, and we would like to thank Mr. Sze for his participation.  We encourage all registered voters to go to the polls on Tuesday November 5.  Information on polling place hours and locations is available at www.fallschurchva.gov/Content/Government/Voting/RegistrarVoters.aspx